Introducing The Mujerista Mixtape, a Monthly Playlist of Latinx Sounds
Welcome to The Mujerista Mixtape, where once a month, we curate a playlist full of Latinx femme and non-binary musicians who are killing it in their genre. From Dominican electro-dembow to acoustic Mexican folk to Cuban hip-hop, these songs will help you go from sipping your morning cafecito to shaking your culito. Get to know the artists featured in volume 1, and then hit play on our playlist.
Elsa Y Elmar - "Culpa, Tengo"
Born and raised in Colombia, Elsa Carvajal first began recording as Elsa Y Elmar during her studies at Berklee College of Music. The self-described "spiritual pop" artist won the John Lennon Songwriting Contest's Latin Category in 2014 for the song "Me Viene Bien" off her debut EP. Now on tour in Mexico, Spain, and Colombia, the irresistible "Culpa, Tengo" is one of several singles released this year in anticipation of her upcoming album. Also, where can we get that mesh dress!?

Silvana Estrada - "Amor Eterno"
Like the beautiful folkloric magic that Natalia Lafourcade has brought to life with Musas (volumes 1 and 2), fellow veracruzana Silvana Estrada coos her way over soft, tender strumming--but not to be fooled by the softness starting out in songs like "Amor Eterno," the 20-year-old boasts a strong voice and even stronger fanbase across Latin America, and of course, her home country of Mexico.
Tatiana Hazel - "Sí o No"
Tatiana Hazel is, without a doubt, a staple in Chicago's blossoming music scene. The Mexican-American singer, songwriter, and producer got her start making YouTube videos as an early teen (how else?!) and quickly made a name for herself through her upbeat compositions and perfectly fluttery voice. Her latest single, "Si o No," is the no-nonsense dance bop you didn't know you needed.
Mula - "Aguaita Ma"
Traveling to la República Dominicana, this powerful trio formed in 2015 and have gotten non-stop praise since for their electronic "caribe del futuro." After getting not one but two shoutouts on Alt.Latino's "The Songs of 2017," Mula (made up of sisters Anabal and Cristabel Acevedo and Rachel Rojas) recently released this fantastic collab with the legendary Xiomara Fortuna that is, quite literally, an experience best described as pure bliss.
Herizen - "Come Over to My House"
Mylene, Mylene, my butterscotch queen. If you watched Netflix's The Get Down (RIP, gone too soon), you may recognize Herizen Guardiola as the gospel-and-disco singing Mylene. Since the cancellation of the series, the Cuban and Jamaican star has gone on to release a string of ethereal singles that perfectly capture the delicacy of her voice. "Come Over to My House" not only has a whimsical woodland-set music video I want to jump inside of, it's also the perfect song to slide into a certain someone's DM's late at night...just saying.

Krudas Cubensi - "Poderosxs"
Born in the '90s from a tradition of performance, education, and political activism, Krudas Cubensi is an Afro-Cuban feminist queer hip-hop duo made up of Olivia Prendes and Odaymara Cuesta. They migrated to Austin, Texas in 2006 and have toured all over the world using art and rap as a means of revolutionary liberation in the fight for social justice. Their 2014 song "Poderosxs" is a--you guessed it--powerful call to raise visibility for LGBTQIA people in Latinx cultures. Vamos todo el mundo a salir del closet.
Kiana Ledé - "Ex"
At 21 years old, Kiana Lede is already rising up in the ranks of R&B. The Black, Latina, and European singer, who grew up in Arizona, has starred on shows like Netflix's All About The Washingtons and MTV's Scream-- but her YouTube #SoulFoodSessions, which included stripped down performances of songs like a "One Dance" x "Needed Me" mashup, showed us that she truly has the range. "EX" is one of the standout songs from her debut EP, Selfless.

Covi Quintana - "Tu Amor Llegó"
Singer-songwriter Covi Quintana hails from the Dominican Republican with sunny melodies and a warm voice that cites influences like Jarabe de Palo, Franco de Vita, and Alejandro Sanz. Her self-described tropical pop-folk sound has received 3 nominations for los Premios Soberano, and the 25-year-old's new album, Sin Pausa, will have you falling in love in no time.
Vanessa Zamora - "Éspiri"
Mexican singer, composer, and producer Vanessa Zamora is of the same pop-rock vein as beloved acts like Julieta Venegas, but with a more psychedelic twist. Her second full-length album, "Tornaluna," came out in early October (with a delightfully trippy cover) and is packed with songs that have already built up hundreds of thousands of streams, like "Rio" and "Al Fondo de Mi." For me personally, the laidback yet bubbly feeling of "Espiri" makes it the standout track of the record.
Cierra Ramirez - "Bad Boys"
You may recognize Cierra from shows like Freeform's The Fosters, which is giving her her very own spin-off next year, or films like Girl in Progress with Eva Mendes. But the 23-year-old actress, who is of Mexican and Colombian descent, is also a promising singer. If her latest single, "Bad Boys," is any indication of what we can expect for a future record, I'm all for it. I told you you'd be shaking that culito by now.
WRITTEN AND PLAYLIST CURATED BY ISABELLA GOMEZ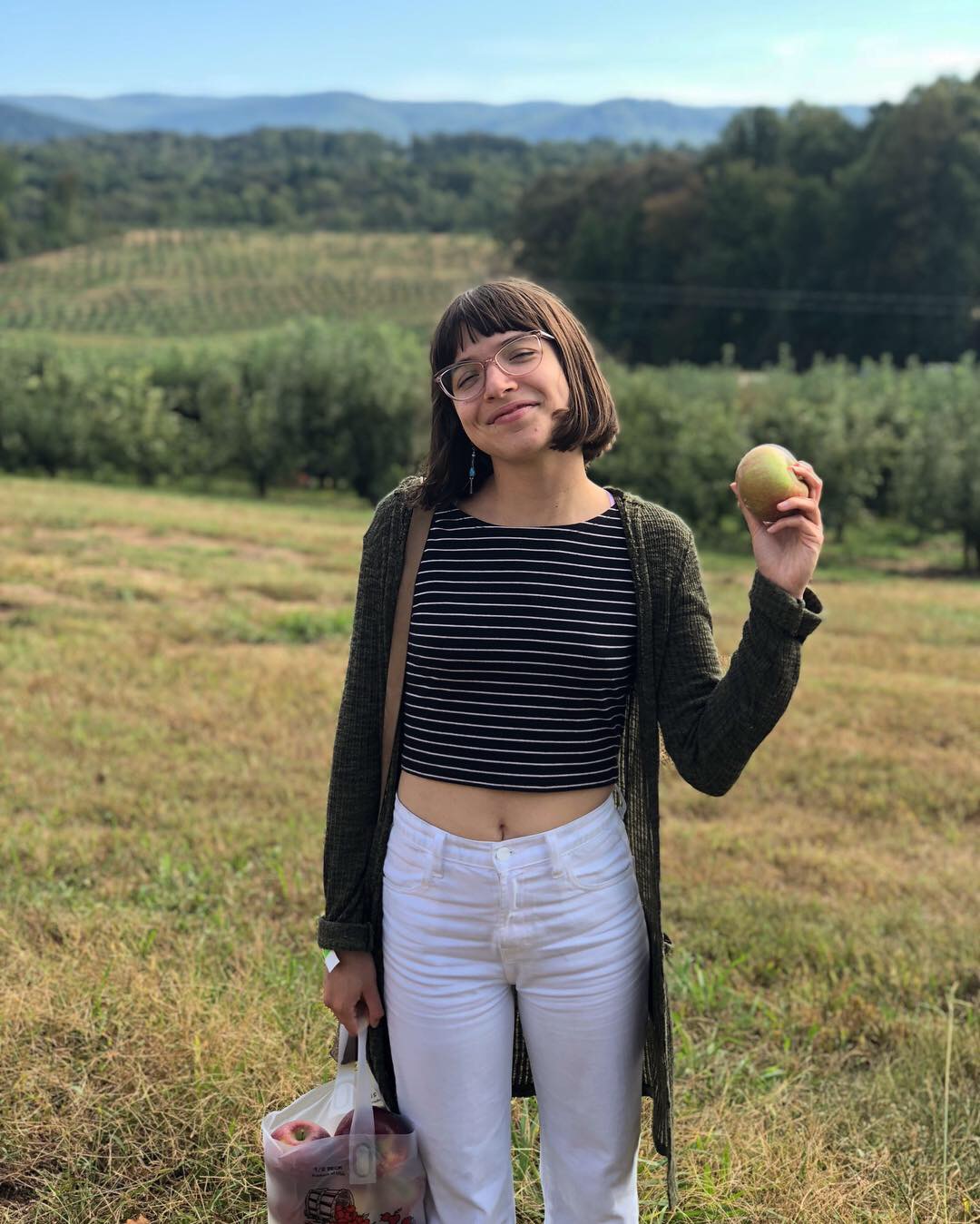 Isabella Gomez is a Venezuelan writer based in Atlanta. She is currently finishing her B.A. in Journalism with minors in Film and Gender Studies at Georgia State University. She loves covering the intersections of culture, politics, art, and activism and has written about these topics for Teen Vogue, CNN, Bustle, Unsweetened Magazine, and more. Isabella is a hardcore Shakira stan and wants you to not be afraid to own your #BigLloronaEnergy."
Follow Isabella on Instagram: @isabellamariags