For One Day at a Time's Gloria Calderón Kellett, An Inclusive Writer's Room is the Key to Good T.V.
When Gloria Calderón Kellett answers the phone, her voice is warm, welcoming, and strangely familiar. The co-showrunner of Netflix's "One Day at a Time" wears many hats when it comes to the reboot's widely-successful Latinification. From writing to directing, to even acting in a few of the latest episodes— and as we begin discussing some of our favorite Alvarez family moments from Season 3, I can't shake the feeling that I already know or at the very least have spoken with Calderón Kellett before (I haven't).
Part of this might be because of her prolific Twitter presence, where she fires off incredibly helpful advice threads for rising writers in between her sharp cultural commentary about scrunchies and the Oscars. But most of the familiarity, I realize, stems from the fact that chatting with Calderón Kellett feels more or less like asking my questions directly to "One Day at a Time's" leading lady, Penelope. Brilliantly played by Justina Machado, Penelope — or Lupita, for short — is a single Cuban-American mom navigating her personal and family life in Los Angeles with the help of her hilarious live-in mom, her woke kids, and her goofy landlord/best friend.
"A lot of times Penelope is really my voice," Calderón Kellett tells me. "It's really me going, 'Alright I'm trying to figure this out. I'm trying to be respectful. Am I saying this right? What are your pronouns?' I'm learning all this stuff, and as I'm learning it, Penelope is learning it."
A big part of that learning process is coming to terms with mental illness, a topic that remains highly stigmatized for many Latinxs. Because she's an Army veteran, Penelope's post-traumatic stress disorder, depression, and anxiety have been a central theme of "One Day at a Time" (ODAAT) since the first season. We've watched as she's slowly accepted that there's nothing wrong with needing to take anti-depressants, and now in the third season, we see her make the decision to open up to her kids, Alex and Elena, about what she experiences.
Although mental health is not often discussed this candidly, especially in Latinx communities, Calderón Kellett compares this educational moment to a parent explaining a history of heart disease in the family and the necessary precautions a child should take to take care of themselves. "It did seem like for whatever reason, this thing that we're trying to put a brave face on is only hurting us and our community, and I'm all for talking about things that are hurting us so that we can heal, and we can move on, and we can be stronger," she says.
And the necessity to address these complicated subjects head-on doesn't stop at mental health. When Alex is caught making a joke out of groping his girlfriend, Penelope and Elena spark a heated debate about consent, toxic masculinity, and sexual harassment, while also revealing how women— in this case, abuelita Rita Moreno — can be complicit.
"We're seeing right now a moment in American culture where men are finally being held accountable for terrible acts, and what can we do earlier as a society to stop it? We have a kid in Alex who's a good kid. I believe a lot of these men were good kids, that somewhere along the way were not told no, were not told 'that's not okay,' and behavior that got brushed aside as being fine or funny could've stopped," Calderón Kellett tells me. "So we have an opportunity to talk about that, to talk about why we allow women to be treated a certain way and why men have the privileges that they have."
The conversations also extend to positive topics, like Penelope making amends with her brother over the uneven emotional labor in their relationship, or finding a sex-positive way with which to talk to Elena about being ready to be intimate with her "Syd-nificant other" (her nonbinary partner Syd) for the very first time. Calderón Kellett credits the real dynamic of the show's writers' room with the organic way in which the different generations relate to one another on-screen.
"The younger voices in the room speak more to Elena's experience, and the older voices in the room speak more to either my parents' point of view or some of the older writers' point of view. So these are real conversations that we have the luxury of being able to have in our room because our room is so inclusive, and by having those conversations — which sometimes are hard, which sometimes we fight in a loving way — this is a writers' room of people that love and respect one another," she says. "But we also fight about stuff. If there's a fight, it usually makes for a good episode."
The real magic of "One Day at a Time" is that as many hot-button issues as it manages to touch on, it always feels real, relatable, and most of all like we, as viewers, are learning along with the characters. "When it starts to feel a little bit too heavy, we either lean into that — sit into that heaviness, what is that heaviness? What does that lead us to? Or we provide a moment of levity for the audience to laugh and have a breather in between," Calderón Kellett explains.
Whether we're sobbing at the way Alex talks Elena down from a panic attack or laughing at Rita Moreno's accidental #420 moment — please engrave "I, too, rode the green dragon" on my tombstone — ODAAT always gives us a chance to sit with the feelings evoked by the storylines. This is precisely why the series has received such rave reviews from both critics and audience members who finally feel like a sitcom accurately captures their bicultural upbringing.
On February 20th, however, Calderón Kellett announced that Netflix needs to see a spike in viewership before it can renew the show for a fourth season. Similar to how fans and Latinx organizations rallied around the series last year so we would get a third season, another #renewODAAT campaign sparked on social media.
"If I'm alone with someone for more than five minutes in line at the checkout counter, in an Uber, I'm telling them to watch the show. I would say that word of mouth is really our friend here," says Calderón Kellett. "Any new viewers, domestic and internationally, are pretty vital right now to our renewal. So just tell people to watch it and if you love it, tweet about it, Snapchat about it, Instagram about it, share our photo, share scenes you like, why you like it. Our fanbase has been awesome in supporting us."
Written By Isabella Gomez
Images courtesy of Gloria Calderón Kellett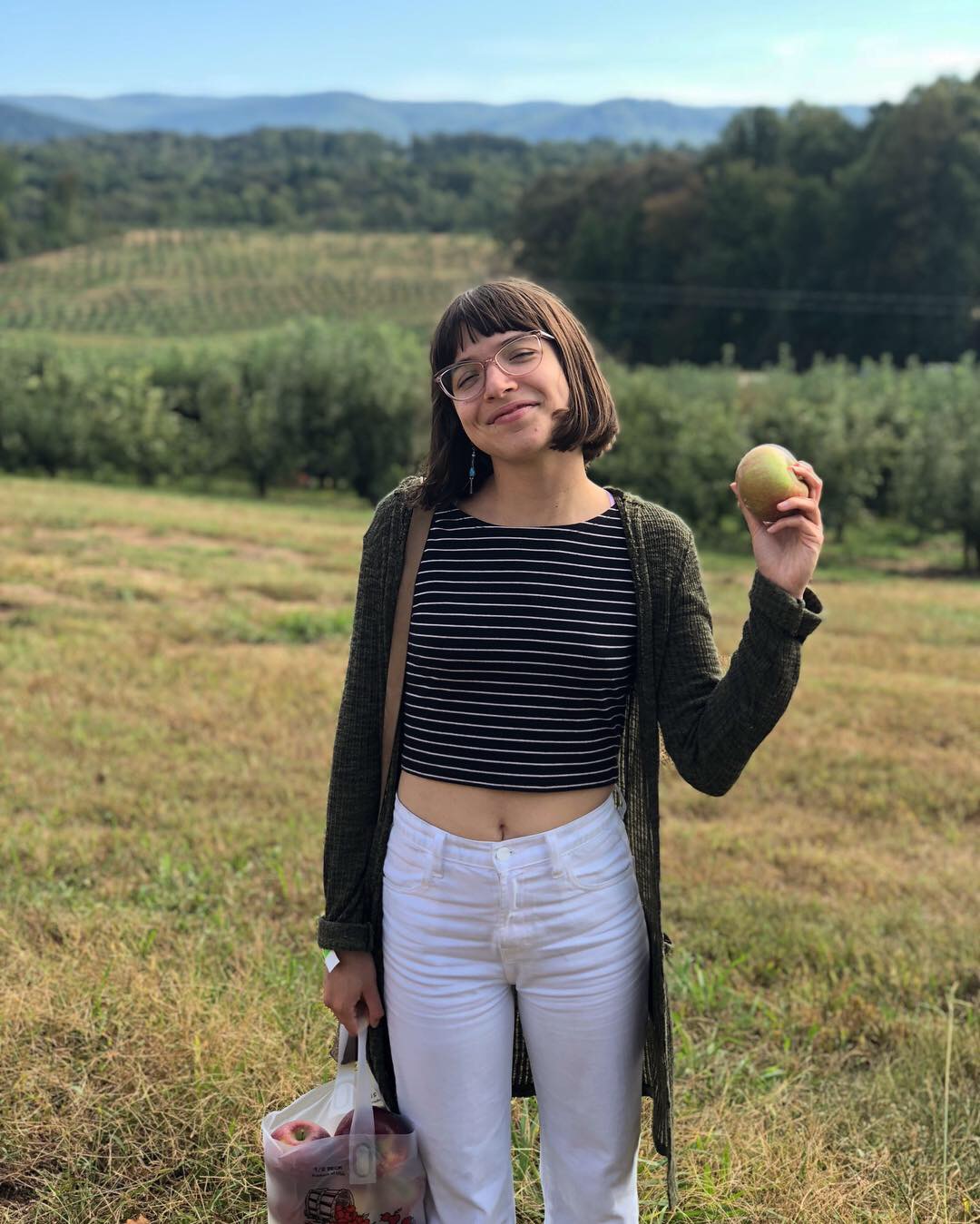 Isabella Gomez is a Venezuelan writer based in Atlanta. She is currently finishing her B.A. in Journalism with minors in Film and Gender Studies at Georgia State University. She loves covering the intersections of culture, politics, art, and activism and has written about these topics for Teen Vogue, CNN, Bustle, Unsweetened Magazine, and more. Isabella is a hardcore Shakira stan and wants you to not be afraid to own your #BigLloronaEnergy."
Follow Isabella on Instagram: @isabellamariags