Brown Girl Rising
Written by Diana M. Hernández
Growing up, I never thought that I could be a writer. I didn't know any artists of color until I was in my late 20´s. However, I have been writing on and off since I was in elementary school. Later on in high school, one of my teachers suggested that I pursue writing as a creative outlet. So, I enrolled in a creative writing course. Beginning in 2011, I made a more concerted effort in writing. In 2017, I began to commission illustrations for my poetry and I love the process of combining my words with the visual. It's definitely something that I plan to continue doing. The illustrations for this poem are the work of Adán Romero Guzmán, a graphic designer and illustrator from Puebla, Mexico.
This piece began as a letter to myself. I wanted to put into existence the words that I Ionged to hear as a little girl. I was a young child striving to forge a path within an educational system that did not invest equitably in her academic development. My immigrant parents, however, taught me to fight for a seat at the table. So, I advocated for myself and found mentors along the way that aided in my success. I dedicate this to all of our young girls who have to light their own paths in a world that tirelessly tries to dim their brilliance.
Written by Diana M. Hernández
Illustrated by Adán Romero Guzmán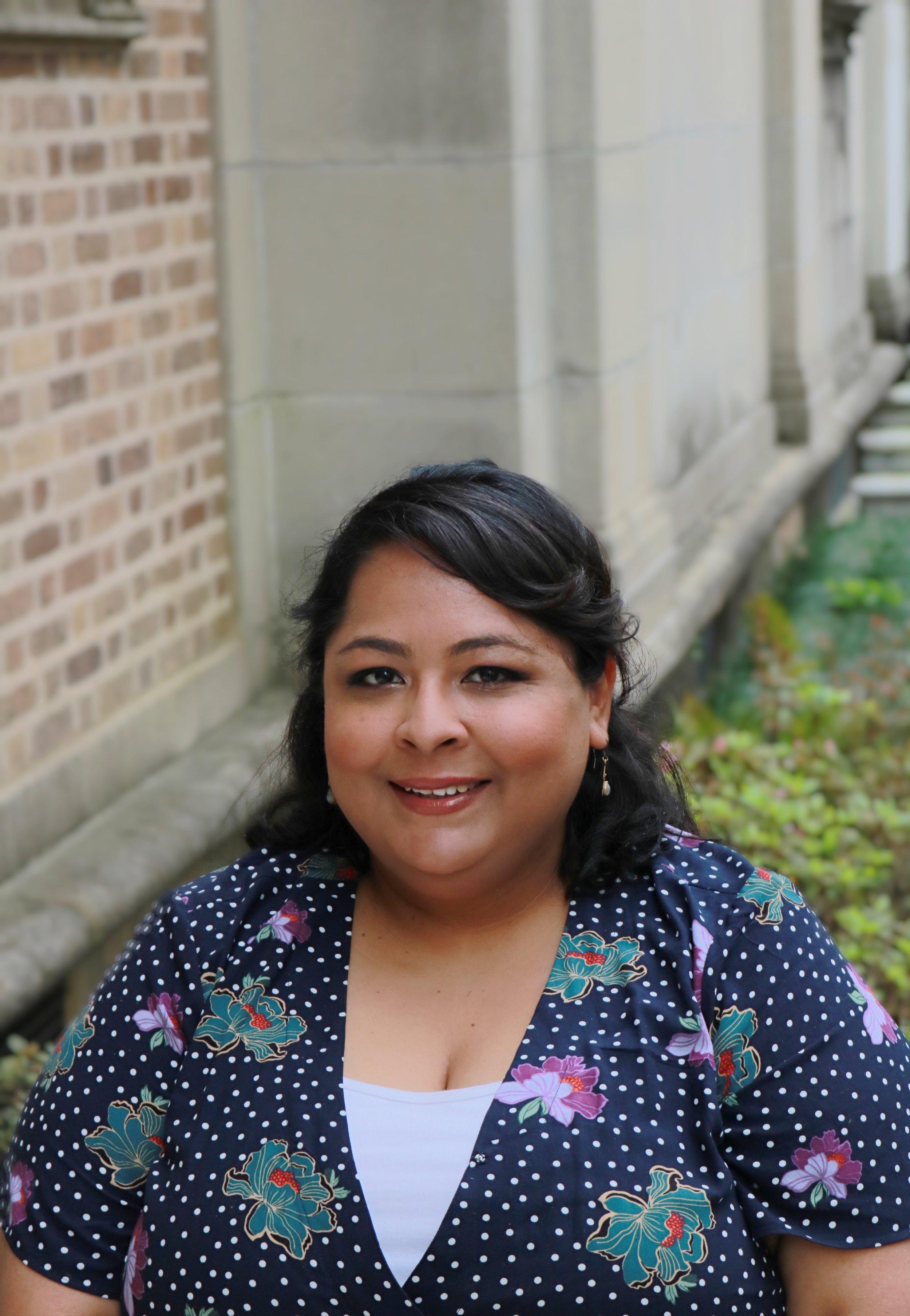 Diana Hernandez is a Latina of Mexican heritage. She is an educator and historic preservation/public history researcher. She completed her Master of Arts in Spanish from the University of Houston where she later served as an Adjunct Lecturer. Hernandez has also taught at Texas Southern University as well as for several school districts. Diana is a member of the Society for Children's Book Writers and Illustrators. Currently, she is a high school teacher in Houston, Texas. This summer, Hernandez will be conducting research with the Instituto Nacional de Antropología e Historia in Mexico City. She will be working with the Programa Nacional de Investigación Afrodescendientes y Diversidad Cultural in partnership with Proyecto Internacional, "La Ruta Del Esclavo: Resistencia, Libertad y Patrimonio, UNESCO.