5 Tips for Success for Latina Entrepreneurs
Latina entrepreneurs are catalysts in the U.S. economy According to Nielsen's 2017 Latina 2.0 report, Latina-majority owned businesses totaled nearly 1.5 million, representing 87% growth over the past five years, way more than the 39% growth by Hispanic male-majority owned firms and the 27% growth by total female majority-owned firms. Sales of Hispanic female majority-owned firms grew 41% during the period–to $78.7 billion, while sales of all female majority-owned U.S. firms grew by only 19%.
What does this mean? It means we're on fire.
Our next steps are to keep this momentum by making sure we are all tapping into the right resources in order to set ourselves up for success.
Below are tips we should all be taking advantage of as Latina entrepreneurs:
1. Get online! Hispanic business owners tend to not be online as much as other business owners. I don't need to remind you that everything is moving towards digital.
2. Invest Your Money in Financial Markets Pronto!
Latinos invest less in the financial markets compared with other groups of people. In general, there seems to be this notion when it comes to investing that one has to have enough money before beginning. Don't believe that myth. You don't have to wait until you finish paying off your student loans or until you buy the car you've always wanted. Start with $1,000 and open up a brokerage account.
What is a brokerage account? A brokerage account is a fancy way of saying an account where you use your money to buy assets like stocks, bonds, mutual funds, ETFs (exchange-traded funds). I recommend using a roboadvisor, or a service that buys the assets for you based on your investment needs such as your age, your risk tolerance and other metrics, this way you don't have to worry about picking your own stocks or paying a financial advisor. Don't know which roboadvisor to start with? Check out Nerd Wallet's Top Picks.
If you're sitting there thinking to yourself, but I put my money in a savings account...no! You're too young to not be taking advantage of financial markets where your returns (or how much you can grow your money) will be much higher than the % interest in most savings account.
3. Tap into the Resources That Are Available to Help Latinx Business Owners Succeed.
4. Connect with other Latina Entrepreneurs.
5. Know your Worth and Demonstrate it Through your Confidence.
Take advantage of the internet to grow your business, start investing early, join networks, and keep reading articles and materials (such as these), because you never know when one resource or tip you read will truly change your life!
WORDS BY Veronica polanco
IMAGE from Burst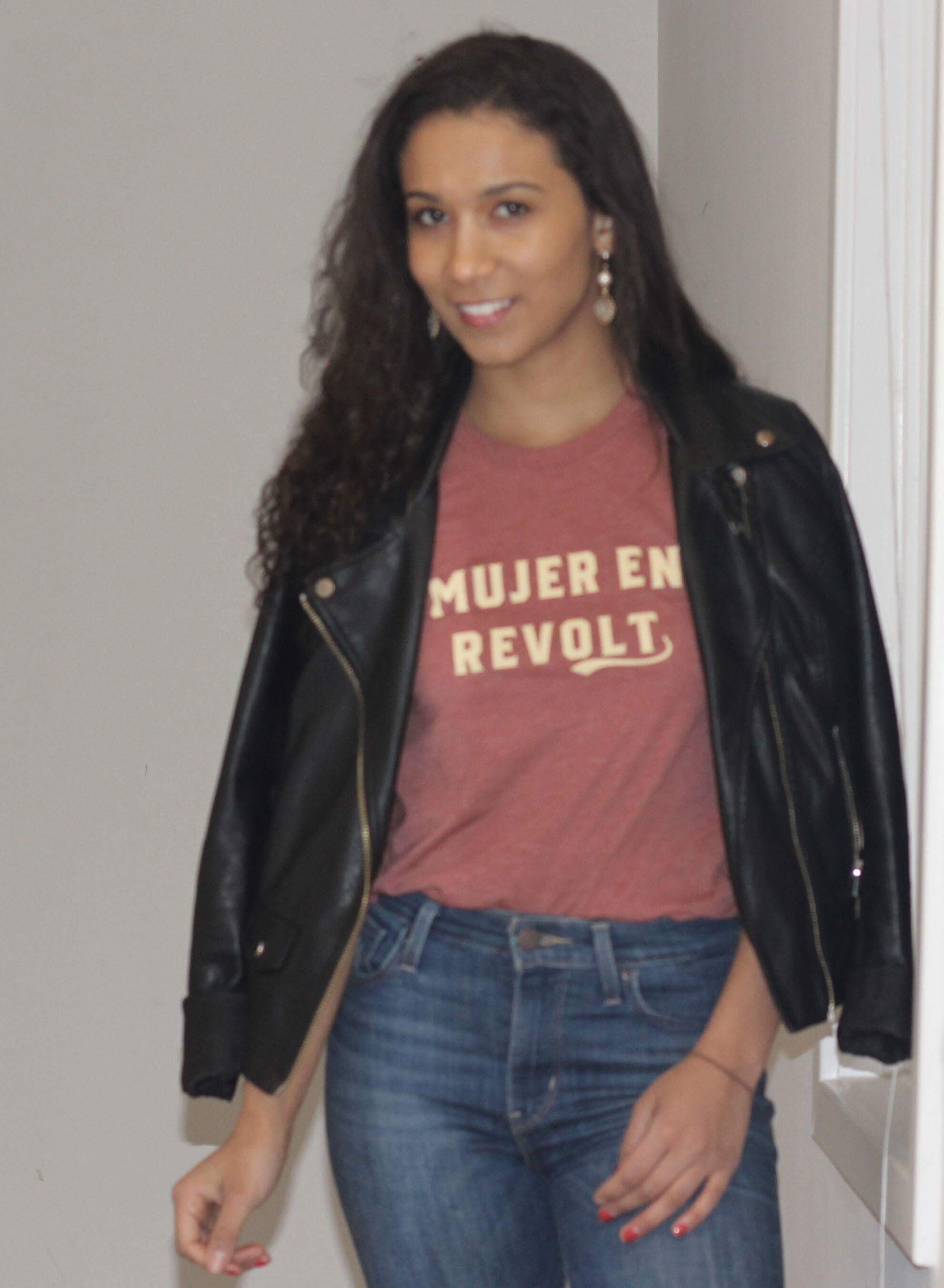 Veronica Polanco is the daughter of two incredibly loving Dominican parents. She grew up dancing merengue and bachata at the local church's celebrations and thinking pastelitos are a food group in themselves.
She's an alumni of Cornell University. She started off her career at Bank of America within wealth management and currently works at Google in Global Marketing Solutions. She's passionate about empowering Latinos in the U.S. and all over the Americas by telling our true stories.
Follow her on Instagram @theviplatina
Follow her on Twitter @theviplatina