BIANCA is the New Independent Songstress You Need on Your Playlist
Bianca Varela is not afraid to break the rules.
Born and raised in Los Angeles, the independent singer-songwriter of Mexican and Native American heritage seamlessly mixes the pink bubblegum aesthetic of pigtails and sleepovers with the remnants of a rolled blunt and opening lyrics like "Yeah, you're the worst thing that's ever happened to me."
Her self-described "smooth, rhythmic, and melodic" music coaxes through instantly catchy beats, while the lyrics and videos open up the audience to what she's feeling at that very moment. And while both the audio and visual aspect of her projects ooze a feeling of freedom and self-determination, Bianca (who goes by just her first name) tells us that things weren't always so out in the open while she was growing up in a strict household. "My parents did not allow me to listen to certain types of music because it was against my religion, so I had to go behind my parents' back to listen to what I wanted to listen to," she says.
While she was drawn to the styles of Missy Elliott, Alanis Morissette, and Timbaland as a kid, her first foray into singing came from joining her church choir. It was here that she started strengthening and getting to know her own vocal power--and after her parents' divorce left her living with friends and a boyfriend through her high school years, it was music, through theater and dancing, that remained a constant in her life.
Today, Bianca finds inspiration in the song structures of Adele and Alicia Keys, but the way she combines her soulful voice with edgy, pulsating tracks aligns her more with the rising ranks of Kali Uchis and Mahalia. On "Light It Up," she coos about being lost in an intoxicating relationship; and her most recent single, "Summer 18," is a dreamy ode to sunny days and irresistible flirtationship. Both songs will be a part of her upcoming project, CoolKidsTravel.
"The most difficult part of the process of creating the project was understanding what message I wanted to put out. It was something that I had to dig deep and see who I was, what I wanted to represent," she explains. "I also wanted to write something and create something that was relatable to me so that I could be vulnerable, and I could be real with my audience."
Although hustling as an independent artist is not easy, Bianca has worked three jobs to keep her vision going and book plenty of time in the studio: first recording 15 tracks, then narrowing down a list of 9 to release on CoolKidsTravel. Her dream label to be signed to is Interscope, but she's not worn down by the challenges that come from backing herself financially--it's worth getting to express herself and chase the art that she truly loves. "It makes me a stronger individual as well as an artist. It opens me up to different relationships, and I'm forever grateful for that," she says.
And while topics like cannabis and sex continue to be highly stigmatized in Latinx communities, Bianca is unapologetically herself in her music, letting any and all of her influences work their way into her creative process. But, she points out, even though she likes to smoke to get into a groove while she's writing, she only sings sober so that she's as present and focused as possible while recording her vocals. As she continues making a name for herself in the LA music scene, she leaves us with words of advice for taking a creative risk or making a big leap outside our comfort zone.
"Put 110% in anything and everything that you do. Make sure that you represent yourself in a way that you want people to see you… In this industry, it's not promising. It's not promising, and if you don't have thick skin to take criticism, then this is not the industry for you. You are gonna have errors and trials, you are gonna meet people that are good, genuine people. You have to keep going and stay consistent and be very patient," she says.
Follow Bianca on Instagram, Twitter, Facebook, and Tumblr. Keep up with her new music on SoundCloud.

WRITTEN BY ISABELLA GOMEZ
IMAGES COURTESY OF bianca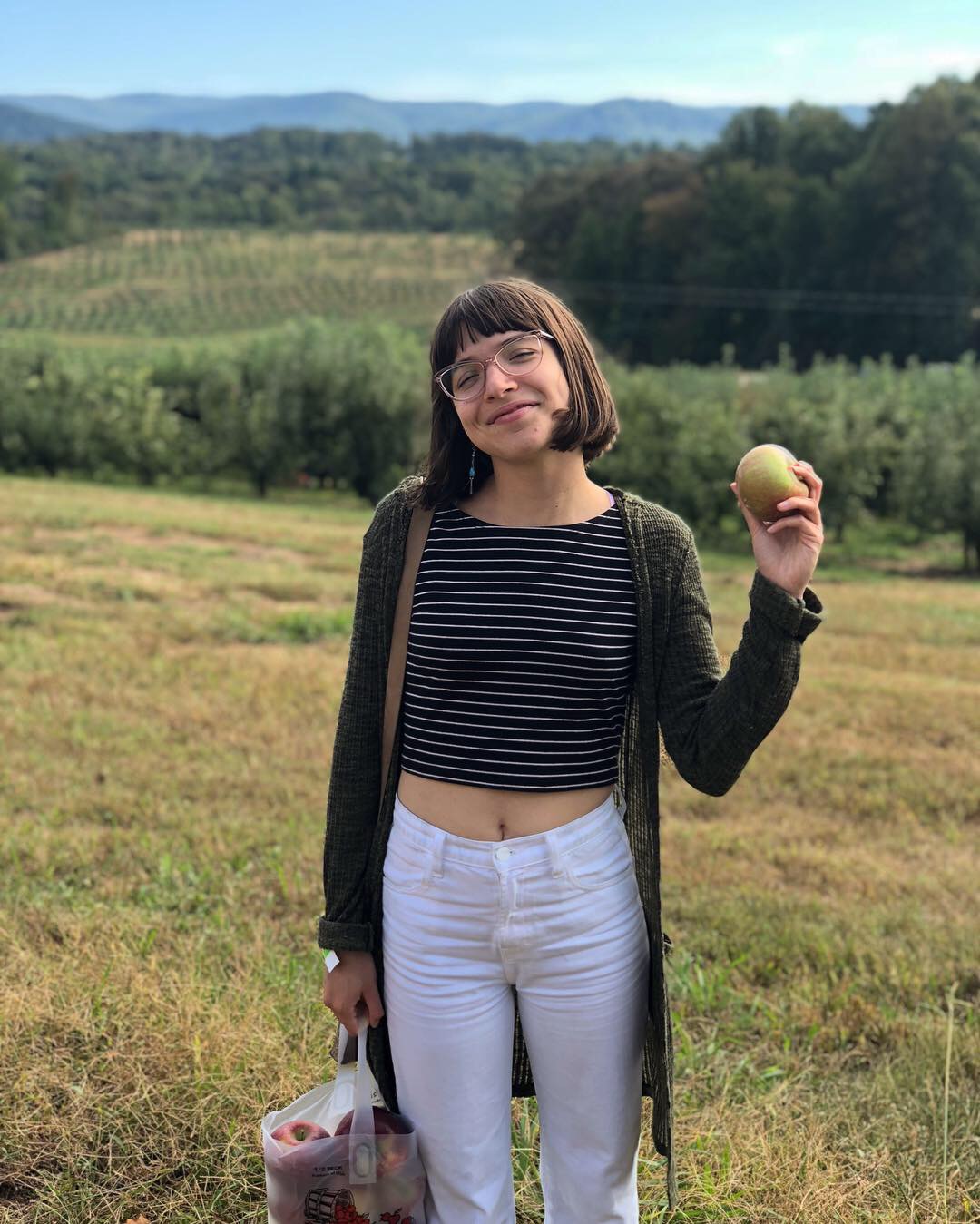 Isabella Gomez is a Venezuelan writer based in Atlanta. She is currently finishing her B.A. in Journalism with minors in Film and Gender Studies at Georgia State University. She loves covering the intersections of culture, politics, art, and activism and has written about these topics for Teen Vogue, CNN, Bustle, Unsweetened Magazine, and more. Isabella is a hardcore Shakira stan and wants you to not be afraid to own your #BigLloronaEnergy."
Follow Isabella on Instagram: @isabellamariags