The Importance Of Mobilizing The Latinx Youth To Vote In The Midterms
It's hard to state the importance of the upcoming midterm elections without sounding hyperbolic. In the last two years, the Latinx community experienced an unprecedented attack on our civil liberties and safety. Just within these past few weeks, Donald Trump claimed he would send 15,000 troops to the Mexico/U.S border to restrict asylum seekers, black and Jewish lives were lost at the hands of white supremacists, and Trump and Lindsey Graham threatened to end birthright citizenship. The safety and livelihood of the Latinx community are under duress but on November 6th, we have the chance to fight back at the ballot box.
Latinx voter turnout, especially for midterms, is historically low. In 2014, the turnout rate of Latinx eligible voters dropped to a record low of 27%. Unfortunately, Latinx youth contributed to the low turnout. Only 16% of eligible Latinx youth voted, compared to the 36.2% of older Latinxs (36 and older) who voted.
This year, Latinx youth can rectify the 2014 turnout by exercising their right to vote. Almost 44% of Latinx eligible voters are under 35 and account for about a fifth of all U.S. eligible voters ages 18 to 35. While voting is only one tool in the arsenal against this horrid administration, the Latinx youth vote can have a significant impact on the future of our country.
Mi Familia Vota, a civic engagement organization operating in key political states such as Arizona, California, Florida, and Texas, understands the importance of the upcoming election and is mobilizing Latinx youth for change.
"Youth are getting more engaged," Karina Martínez, the Communications Director of Mi Familia Vota, tells The Mujerista. "This year, we've witnessed intensified civic participation in response to school shootings. March for Our Lives events included unforeseen school walkouts." To help combat low turnout rate, Mi Familia Vota runs several youth programs that educate youth on the electoral process, American government, the importance of voting, community organizing, and running for office. "We need more Latino representation and we are working to make this a reality," Martínez says.
Political awareness of midterm elections is at an all-time high, arguably because of the heightened xenophobia and hatred plaguing the country. One would hope this would encourage potential Latinx voters to the polls but some experts claim the anger towards Trump might not translate into a higher voter turnout. Martínez says that the anger must be converted to action, "We are already seeing voter turnout rates comparable to those of presidential elections." She explains, "Trump's actions have generated a lot of anger across our communities because of horrible policies that directly impact us, like separating children from their parents at the border, terminating Deferred Action for Childhood Arrivals (DACA), attacking access to healthcare and education, and tax reform that negatively impacts the most in need."
Mi Familia Vota is working hard to mobilize, but it's still a hard hill to climb since voter suppression intensified these past few years. Corroborating wide spread reports reports of voter suppression, Mi Familia Vota has noticed voter suppression unique to immigrant communities. In addition to not providing accessible resources for non-English speaking voters, Martínez asserts U.S. Citizenship and Immigration Services (USCIS) stalled the naturalization of over 750,000 legal residents, which consequently denies their right to vote during the midterms.
While it's easy and understandable to feel helpless in times like these, for those of us who can and are able, it is our responsibility to outvote the oppressive forces harming our communities on November 6th. Martínez agrees, "It's going to be up to us to be more visible by showing up to the polls."
Learn more about what is at stake in your community on Ballotpedia, find your polling place, and vote on November 6th.
Written by Ana Defillo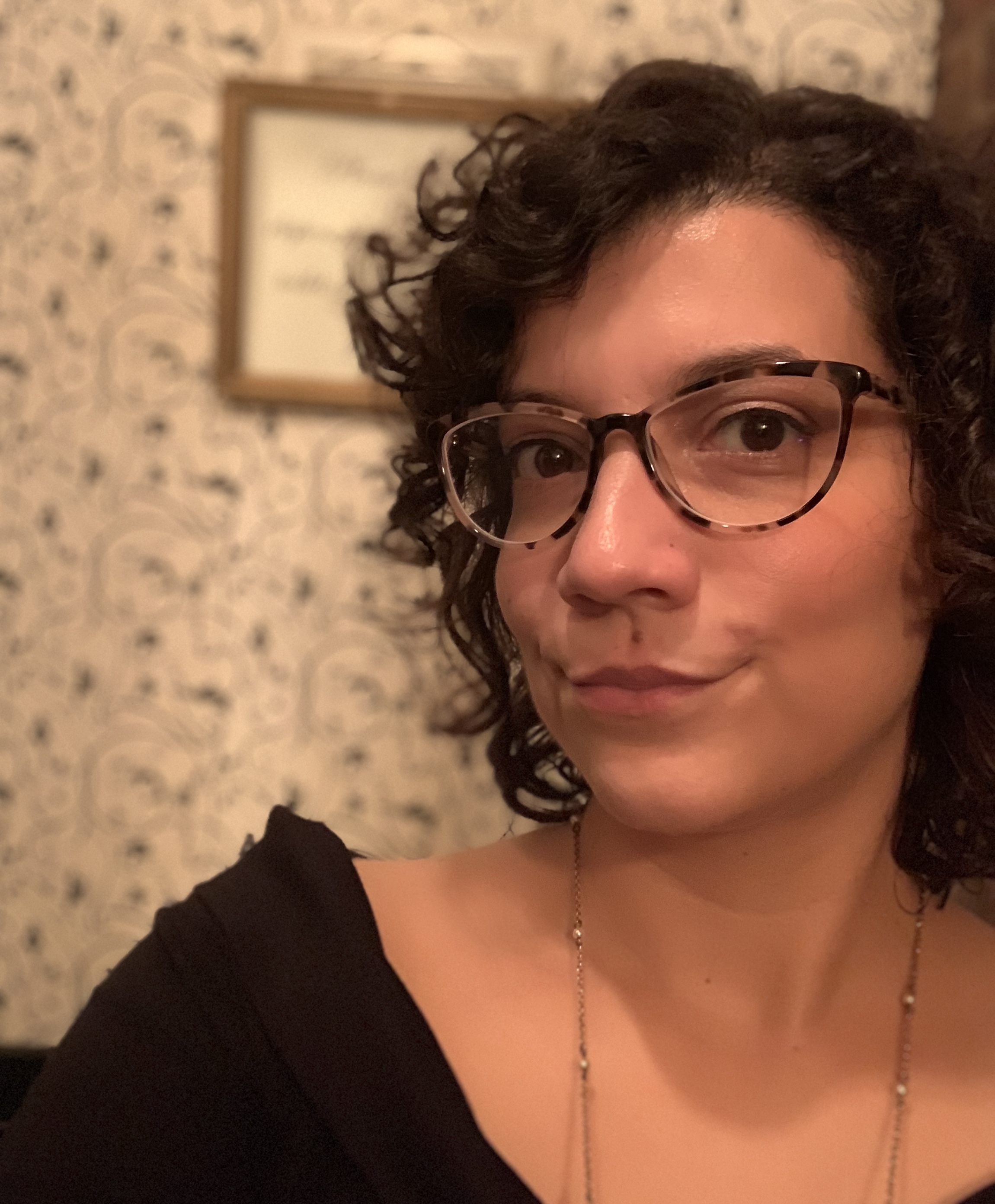 Ana Defillo is a Caracas-born, Miami-raised, NYC-based Dominican, writer, performer, and Prince lover.
Ana marries her love for politics, intersectional gender and racial justice, and pop culture as a freelance writer and as a sketch performer and improviser around NYC. Her writing has appeared in publications such as Teen Vogue, Mic, HelloGiggles, Remezcla, and Americas Quarterly.
Ana holds a Masters in Global Affairs from New York University, a graduate certificate in Human Rights from Columbia University, and a very useful BA in Cinema Studies from the University of Central Florida. She's studied sketch comedy, improv, and satire writing at the Upright Citizens Brigade, The People's Improv Theater, and Second City.
You can catch her on Twitter at @adefillo