Be Radical and #ShopSmall This Small Business Saturday
You don't have to be a small business owner yourself to have an impact in the small business world. Small business Saturday is here, and it's a great way to lend some support—financial or otherwise—to locally owned small businesses in your life.

Small business Saturday was conceived of in 2010 by American Express. Yes, the credit card company. They partnered with the National Trust for Historic Preservation, and the idea was quickly embraced on social media and by cities and businesses around the country. Cities and political leaders recognized the power in it; the more local shopping a city does, the better off that city is.
Shopping local has such a huge impact on the local and national economy. According to one study, for every $100 you spend locally, $68 stays in the community. It becomes things like employee pay or local taxes (which then become roads and schools). Shopping locally is also better for the environment, since local businesses don't have to use as much fuel or packaging to transport items.
Supporting small businesses is a way to vote with your dollar. Elections aren't the only way to create change in our world; where you shop is hugely powerful.
Think it's fucked up that Jeff Bezos is worth $156 billion, but Amazon can't doesn't pay workers regular bonuses or give out annual raises? Shop at a small business instead of Amazon at least once a month, and help support someone else with your money. Our existing system has a lot of flaws, and one way to change it is to use money as our voice.
Shopping at small businesses is also a great way to diversify and democratize money. Black women and Latinas make up the fastest growing group of entrepreneurs in the US. And as more women of color start businesses, shopping with them puts money into the hands of communities that have historically been marginalized. By shopping at small businesses, you have a good chance of putting money directly into the hands of a woman, and there's a good chance that it's a woman of color.

I spoke with three female business owners about the best way that you can support them this small business Saturday. Here's what they said:
"Buying from me is always great but so is: sharing my social media sites, writing positive reviews, and even tagging me in pics where you are wearing my work! I love engaging with my customers and friends- and it means so much to me when folks share about my work."
- TK Tunchez, owner of Las Ofrendas

"Folks can buy a resume review from me or job search package. If they can't buy from me, sharing my site with any of their friends that are job hunting would be awesome!"
- Erin Wilke, owner of Cafe con Resume

"Folks can support me on small business Saturday by writing me a review if they've been a client or a collaborator on a project. Additionally, people can share my blogs that have spoken to them and acted as a support in their journey of parenting."
- Courtney Harris, owner of Courtney Harris Coaching
As a small business owner myself, every time someone purchases one of my financial products, or hires me as a writer, I know that I'll be able to pay my bills and reinvest in my business. I am grateful for each dollar that someone chooses to spend with me.
So this year, as your getting ready to do your holiday shopping, ask yourself, "Can I get this item at a local business? Do I have to go to Target, or can I find a small business that sells the same thing?" Simply adding 'locally owned' or 'woman owned' to your Google searches will help you find new small businesses that may have exactly what you need.

WRITTEN BY KARA PEREZ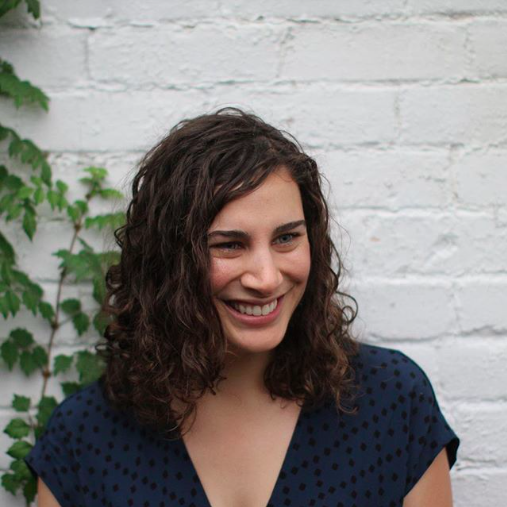 Kara Perez discovered her love of finances courtesy of her quarter-life crisis. Broke, underemployed and saddled with student loan debt, she realized that her lack of financial education was crippling her adulthood.
After figuring out how to pay off her $25,302 in loans on a salary of less than $30,000, Kara created Bravely to help other women take control of their financial lives.
Kara's writing has been featured on LearnVest, Elite Daily, Rockstar Finance, The Financial Diet, Glamour, and other publications.
To learn more about Kara Perez and Bravely please visit her website at www.bravelygo.co.